Vívofit jr 2
Minnie Mouse Band
OMR 39
OMR 35
Vivofit jr 2, A Minnie Mouse Adjustable Band
Includes Code to Unlock Exclusive App Adventures

Check out the different designs and characters on the vívofit® jr. 2 accessory bands. These bands work with vívofit jr., too! Purchasing a new band — like this adjustable one for kids, recommended ages 6 and up — lets your kid gain access to a whole new world of app adventures. The band corresponds with the app adventure experience on the parent-controlled mobile app. What'll it be?
With the stretchy or adjustable Disney Minnie Mouse band, kids progress in Mickey's Birthday Surprise: A Disney Adventure app adventures as they reach their daily 60-minute activity goals, inspiring them to do their best. With you as their helper, your little character goes alongside Minnie Mouse and her friends in adventures as they plan a surprise birthday party for Mickey Mouse. Decorate for the party with Daisy Duck, whip up the birthday cake with Goofy, and get everything ready — but make sure Mickey Mouse doesn't find out!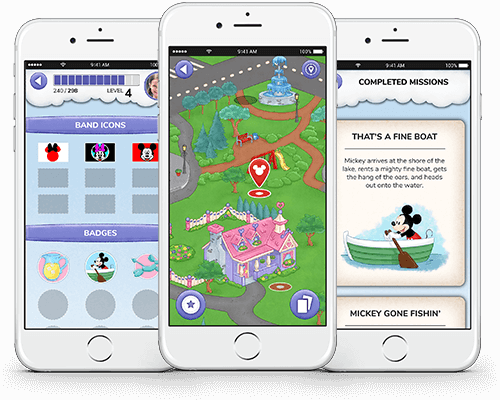 When you purchase this band, the box includes a code you'll use to unlock Mickey's Birthday Surprise: A Disney Adventure map on the Garmin Jr.™ app.
© Disney